Our unit
The King's German Artillery is a living history and re-enactment unit which recreates the splendour, drama and camaraderie of the Napoleonic era through the lens of the King's German Legion 4th Foot Artillery Battery.
Our unit has five cannons, of various sizes, all capable of being fired with real gunpowder and real enthusiasm! We use uniforms, equipment and techniques authentic to the period of the Napoleonic Wars to create spectacles for any audience.
We attend events as members of the Napoleonic Association (link), as well as numerous private events throughout the year. Typically spanning an entire weekend, we will set up camp on a Friday, and dig in for two days of living as soldiers of the British Army might have done two hundred years ago.
There will usually be multiple set-piece battles over the course of the weekend, in which we join with infantry and cavalry units to do battle against the French. The rest of the time is mostly spent in and around the camp, providing entertainment and education for members of the public. We take advantage of any opportunity to teach people the workings of a field cannon, and to demonstrate the various tasks that formed part of camp life for soldiers.
Once the sun goes down, the KGA comes into its own. We pride ourselves on being the loudest both on and off the battlefield. The King's German Legion was famed for its music-making and we delight in carrying on this tradition, with a wide repertoire of sea shanties and folk songs that can be heard at full volume late into the night.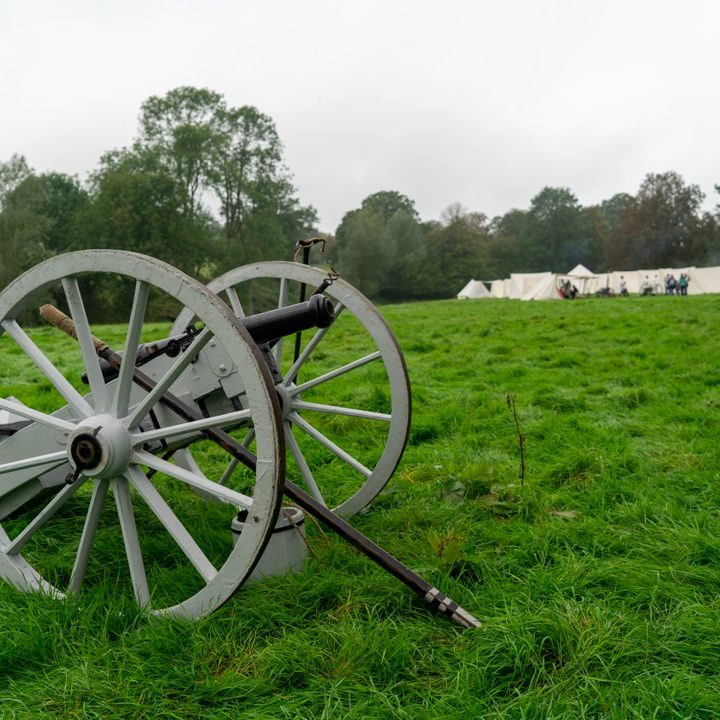 Available for Hire
In addition to living history weekends, the KGA is available for hire for private events. Contact us to ask about pricing for photoshoots, parties, weddings, balls, or any other occasion where you think some cannon fire would add to the ambiance!
Join us
We are always looking for enthusiastic new members to add to our gun crews. See our Join Us page for more information, and get in touch if you have any questions, if you think this might be the hobby for you.